March 10, 2022
[BDWC] Fill Her Up (Jonni Darkko, Evil Angel) [2022, Gonzo Hardcore Anal IR DP DAP, WEB-DL 540p] (Split Scenes) (Adriana Chechik, Alexis Tae, April Olsen, Gia Derza )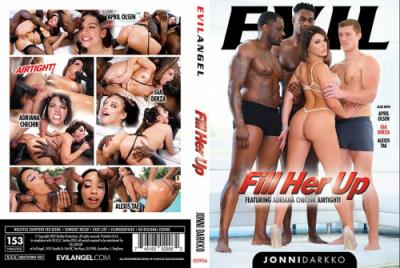 Year of production: 2022
Country: USA
Genre:
Gonzo Hardcore Anal IR DP DAP
Duration: 02:32:37
English language
Directed by: Johnny Darkko
Studio: Evil Angel
Cast:
Adriana Chechik, Alexis Tae, April Olsen, Gia Derza
Description:
Four gorgeous girls, all luminous XXX stars, gorge themselves on big Black cock in ace director Jonni Darkko's 'Fill Her Up.' Three of the scenes are threesomes, but the opener is a full-filling foursome featuring superstar Adriana Chechik doing extreme things with two BBCs plus one thick, white boner. Ravishing, devilishly deviant Adriana takes on hardcore fuckers Jax Slayher, Rob Piper and Oliver Flynn. Fat erections simultaneously pack Adriana's mouth, pussy and asshole in an airtight double penetration! She gives Oliver's white meat a lusty blowjob as Jax and Rob cram her lower orifices. Irrepressible Adriana's butthole makes two dicks disappear in a double-anal reaming! She ejaculates showers of girl squirt! A jizz blizzard coats Adriana, who scoops up the mess with a serving spoon and swallows that spunk down! Natural-breasted, comely April Olsen teases in sexy black stockings, garters and fuck-me pumps. She worships Damion Dayski's massive 12-incher while Rob shoves his rod up her ass, till the men trade places. 'I fucking love it!' exclaims the intense beauty, bouncing in buttfuck ecstasy, a thick prick plugging her tailpipe. Rob sodomizes her till her sphincter gapes. April joyfully rides Rob's pole as she gives Damion an ass-to-mouth BJ. She smiles widely, completely varnished by a double cum facial. By the pool, nubile Black beauty Alexis Tae spreads her plump rear cheeks and winks her anus. She gives studs Dwayne Foxxx and Lawson Jones slobbering head, drool streaming over their balls. Dwayne shoves his throbber down her throat. With shafts pumping hard inside her bunghole, her body spasms through multiple anal orgasms! Big-eyed, big-assed Gia Derza flaunts her thrilling anatomy for the camera. The long-haired libertine opens her back door with a glass dildo. Damion and Rob skewer her mouth and asshole. 'Fuck me like a whore!' brays the young adventuress, salivating on Rob's tool as Damion porks her doggie-style. Rob douses her derriere in shiny oil. The dudes trade off stuffing her oral and gaping anal orifices. Gia laughs mischievously as sperm splashes her face. She eats more meat, semen running down her cheeks.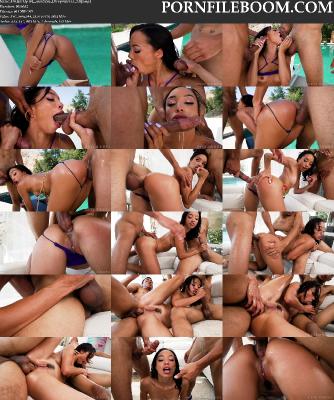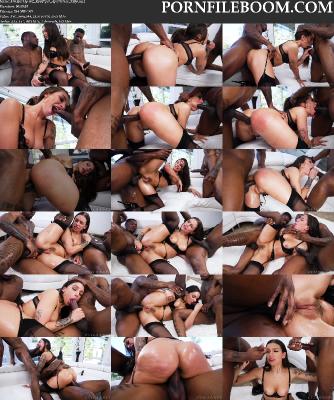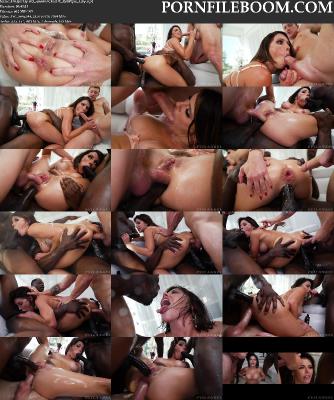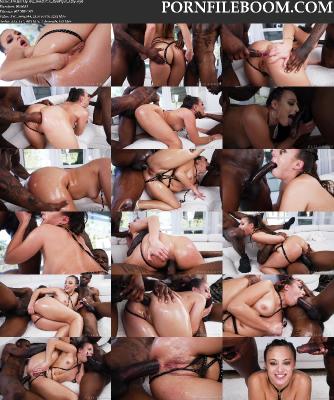 Split into episodes: Yes
HD video type: 540p
Video quality: WEB-DL
Video Format: MP4
Video codec: H.264/AVC
Audio codec: AAC
Video: 960×544 16/9 23.970 fps 2200 kbps
Audio: AAC Dolby Digital, 44.1Hz, 2ch, 192kbps
FillsHersUpss01aAlexisTaeaDwayneFoxxxa540p.mp4 – 661.0 MB
FillsHersUpss02aRobPiperaAprilOlsena540p.mp4 – 783.5 MB
FillsHersUpss03aAdrianaChechikaRobPipera540p.mp4 – 661.6 MB
FillsHersUpss04aGiaDerzaaRobPipera540p.mp4 – 606.6 MB
FillsHersUpss01aAlexisTaeaDwayneFoxxxa540p.mp4
FillsHersUpss02aRobPiperaAprilOlsena540p.mp4
FillsHersUpss03aAdrianaChechikaRobPipera540p.mp4
FillsHersUpss04aGiaDerzaaRobPipera540p.mp4
FillsHersUpss01aAlexisTaeaDwayneFoxxxa540p.mp4
FillsHersUpss02aRobPiperaAprilOlsena540p.mp4
FillsHersUpss03aAdrianaChechikaRobPipera540p.mp4
FillsHersUpss04aGiaDerzaaRobPipera540p.mp4
FillsHersUpss01aAlexisTaeaDwayneFoxxxa540p.mp4
FillsHersUpss02aRobPiperaAprilOlsena540p.mp4
FillsHersUpss03aAdrianaChechikaRobPipera540p.mp4
FillsHersUpss04aGiaDerzaaRobPipera540p.mp4
If you did not find your favorite porn vids or the links (pics) was deleted. Search here:

PORNFILEBOOM.COM